Living A Healthy Lifestyle
What Do The Words Living A Healthy Lifestyle Mean To You?
So often today we hear statements like:
"The tap water you drink is bad for your health…You should drink bottle water only."
"Too much salt will give you high blood pressure."
"Our grain today has been altered by scientists and is not fit for human consumption."
" Everybody has cancer sells growing in them."
"Red meat is bad for you."
Healing happens on a cellular level…
---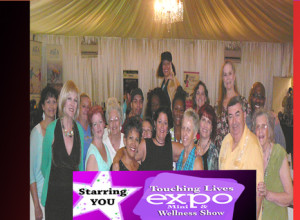 For three years, P. R. Productions in association with Touching Lives Multimedia Inc. have been producing Seminars & Mini Expos. The current seminar is called  The Wellness Way Seminar & Mini Expos that focuses on the Mind Body Soul and your Business Health.
For Your Mind Body & Soul
Get Pampered & Learn From Experts Who Will To Enrich Your Life
Try new products & discover healthier ways to live
Looking for opportunities…Network with the right people
Learn About information about healthier foods & products
Get a "Free" message by Asea expert Pearl Bowen & AMEO oil specialist Joseph Urizza
Be entertained by Kathy Bee & Friends
Try-out Dennis Johnson's Sway To Sleep Bed for chronic pain
PLUS Prizes & Interactive Fun
For More Information: www.thewellnessway.com