By Penny Zenker
Productivity can be improved in many ways.  One of the most productive ways to organize your thoughts and ideas is by constructing a mind map.  A Mind Map is a visual tool used to organize thoughts, ideas, and other information. Mind Maps can be simple or they can be more detailed diagrams to be used for any sort of project.  Mind Mapping is a brainstorming activity that awakens the creative potential in the brain.
Mind Maps Are Great For:
Business Professionals
Students
Anyone!
By harnessing the power of a Mind Map, you can effectively withdraw information out of your brain to literally "map out" your ideas.  Mind Maps utilizes an organizational structure that is natural.  It uses brain-friendly concepts such as symbols, arrows, lines, and shapes to convert information in a way that is exceptionally organized, colorful, and easy to remember.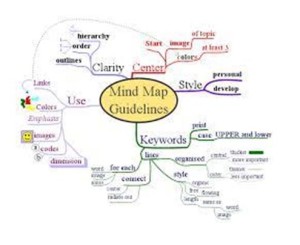 Mind Map Structure
In the center of your mind map there is a subject or main idea. Usually, it is inside a large circle of square.
Radiating from the main idea are branches.
The branches connect ideas or topics that are related, but are of lesser importance than the main idea.
Mind Maps work because they appeal to the senses on a level that makes it easy to remember aspects of a project.  It gets both your left and right brain deeply involved in the creative process.  It also gives you an important overview and detail at the same time. Your descriptions have to be short so it forces you to be concise.
Mind Mapping can be used to:
Generate Creative Ideas (i.e. brainstorming)
Problem Solving
Presentations
Note-taking
Project Management
Outline Your Book
Budgeting
And more..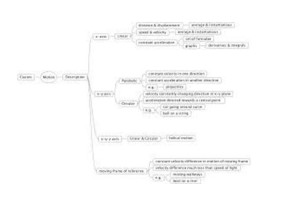 The Benefits of Mind Mapping
●     Improves focus
●     Makes recalling information easier
●     Ideas have more clarity and are more concise
●     Increases confidence in learning
●     Finish projects faster and more effectively
●     Provides overview of project
●     Helps maintain checklists
●     Improves creativity (creates a free flow of ideas)
●     Increases comprehension of project or task
●     Filters out irrelevant information
●     Increases productivity and efficiency
One of the most awesome things about mind maps is that they are highly flexible.  You can make them free-handedly with pencil and paper, or you can get technically savvy and make them with the assistance of apps or software.  There are dozens of Mind Mapping apps available to the public.
Mind Mapping Apps/Software
Harness the power of Mind Mapping to unleash the creative, productive Master Mind inside of you and get 'er done today!
To find more information about other effective methods and tools get my latest best selling book The Productivity Zone: Stop the Tug of War with Time, and the P10: Productivity Accelerator online program or come join us at a live event. For more information go to http://www.p10app.com.