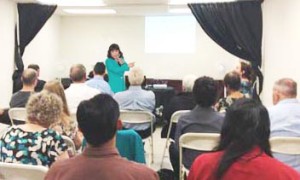 Collaborative Association of Marketing Professionals
In this day and age, people are becoming more dependent on others to make a living…to live their dream. If set-up correctly, by collaborating, more gets done by the person who enjoys or is better qualified to complete the task. This is the reasoning behind forming the Collaborative Association of Marketing Professionals… CAMP.
On the Camp Site, you will meet like-minded people who share ideas about how you can grow your business or dream. It is sort of like the campsites of old…when people would sit around the campfire and swap stories and ideas and even sing songs.
Our purpose is not only to help others get to the next level; we've created a community where everyone who has a dream……no matter how big or small… and providing that you are not hurting yourself or others… gets help and an opportunity to help others!
Our Camp Site will continue to grow, as long as you continue to provide useful information.
In order to navigate through the site, you will find four main categories which include:
Health
Business
Spiritual
Fun
Each category is divided into subjects…
A tool to best keep your CAMP Site organized is called Trello. (It is "free")
Trello allows you to organize your projects, thoughts, to do lists, events…all on-line and with easy access to your information. You can keep it on a private setting or you can share it with designated others…
Hopefully, you will enjoy your stay at the Camp Members site and tell others to drop by…
Oh you will also meet some fascinating people…
Feel free to contribute by emailing info@campmembers.com this way we keep down the spam….
Thanks for joining us!!!!
Kathy Bee
CAMP Founder